Because there has been an irreversible chemical reaction to the glass, there isn't a cleaner that will remove these tags. However, most can be removed 'mechanically' through buffing and polishing. Specialized equipment is available for this job.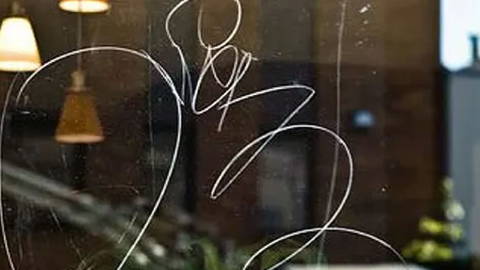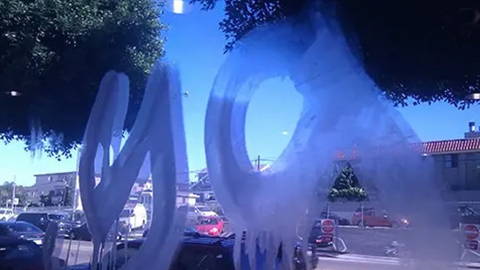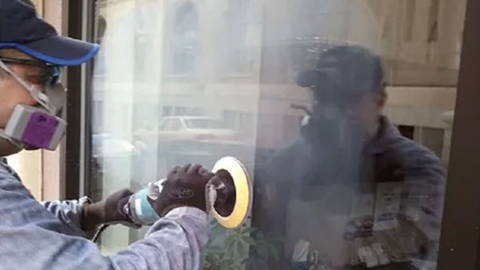 Glass windows and signage can be protected with optically clear laminates and films. In the event of graffiti, these are peeled away and replaced.

1) If graffiti is not coming off easily, you're doing it wrong! You may require a change of tact or use of another product.

2) If you can't remove a little bit of graffiti, then you're not going to remove a lot! TEST FIRST before applying product to an entire job. This way you can determine if you're on the right track before embarking on full scale removals.

3) If you're working hard, you're doing it wrong. Forget the scrubbing, blasting and any other abrasive measures. Put simply, either your products are working or they're not. Any problems can be taken care of with the right technique.